A Vesta Solution For An Awkward Space
Being asked to create a solution to fit around a reversed L-shaped area is an unusual request, but not our first so we were pleased we could find a solution for Paul.
Following a design visit at home they came into the showroom to confirm layouts and finishes, plumping for a cool white and chalk grey palette with contemporary offset mid-line split panel doors, they also kept one door in Mirror to act as a dressing area.
The interior items were also finished in light grey which compliments the overall finish of this immaculately dressed room.
Specification:
VS-FORM sliding system in satin silver
Offset midline split panel doors in pure white and chalk grey glass
Interior items a mix off long and short hanging with shelves and drawers
Middle door on 3 door run in Mirror only for dressing purposes
Stylish Wardrobe Solutions
Made to measure, built-in sliding and fitted wardrobes are less expensive than you may think. Whether you're looking for a modern design, contemporary style or something more classic, we're confident we have a solution to suit both your style and budget.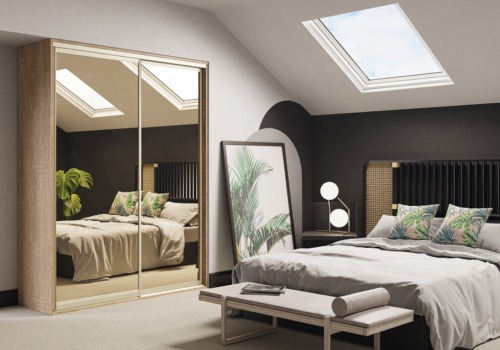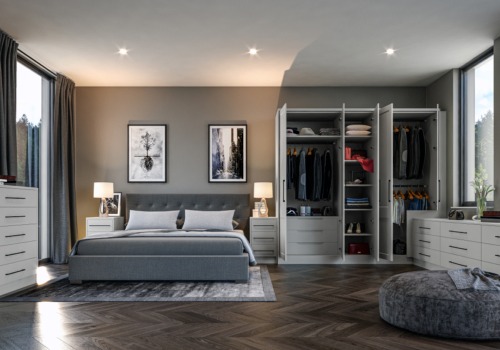 Supporting you from concept to completion
Vesta Space are accredited and approved to carry out all aspects of an installation, complying to all safety regulations, whist offering total peace of mind. We hold a SMAS Certification, SSIP Certification are a CHAS Accredited Contractor and a member of Constructionline.
To avoid disappointment, please call ahead to arrange your showroom appointment.